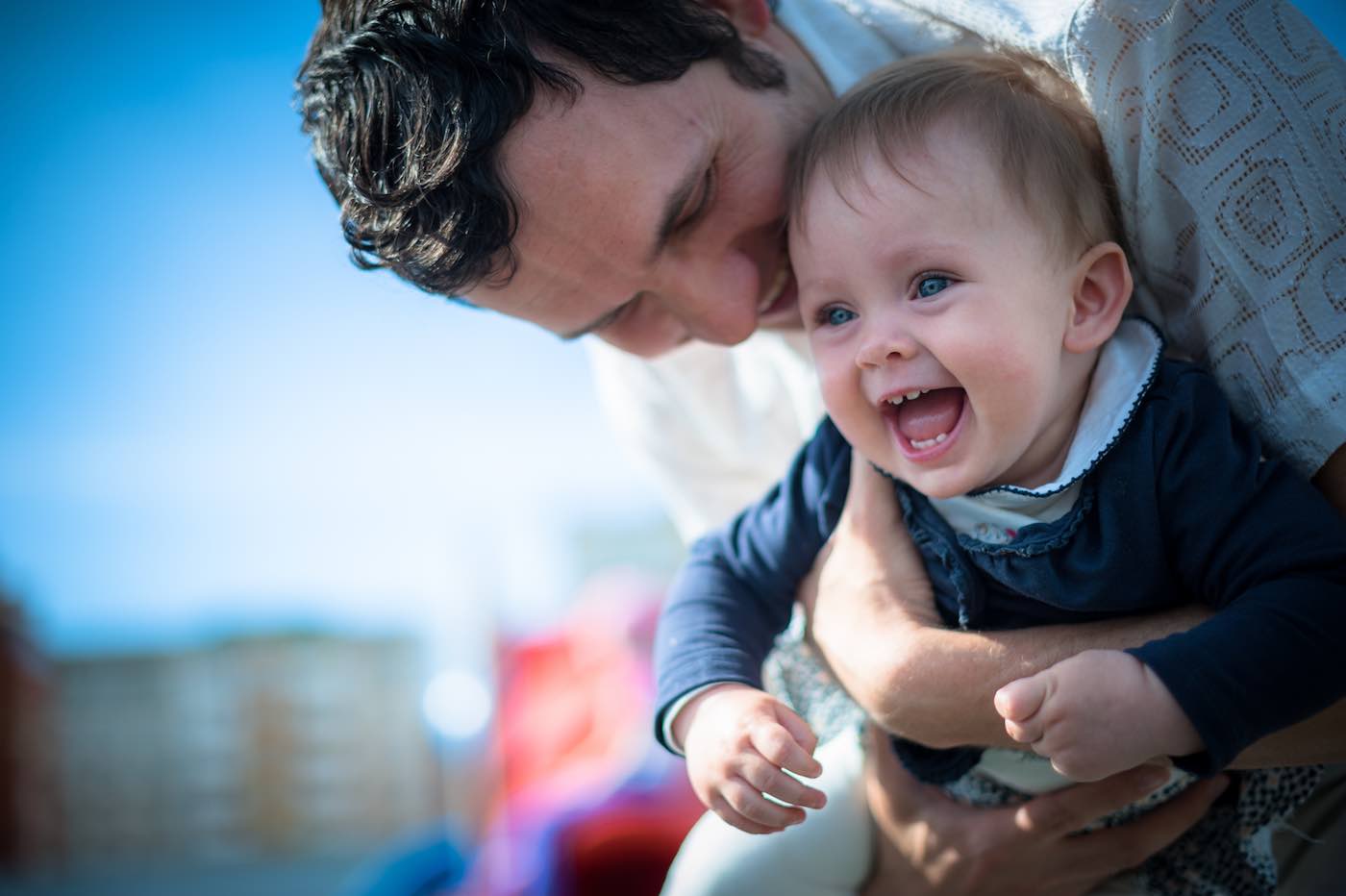 La traduction en français de cet article est ci-dessous
Every few months, I'll stumble upon something on my Facebook feed about a celebrity, and their opposition to vaccinating their children. When did it become totally mainstream to not vaccinate your kids?
As a mom and a doctor, it really freaks me out when I read about measles outbreaks in Canada or the United States.  It actually freaks me out more than when I read about Zika virus, or Ebola.
Back in the first half of the 20th century, hundreds of thousands of children were left dead or debilitated from diseases like polio and  measles.  Before the polio vaccine was introduced in 1955, thousands of Canadian children were affected.
Polio used to be called "infantile paralysis" or "the crippler"; because it could permanently damage nerve cells that control muscles. Thanks to immunization, Canada has been polio free for the last 20 years.
So that's why we never hear about these diseases anymore.
We managed to effectively eradicate many devastating diseases from a large part of the world through vaccination programs, however, unfortunately, there are other parts of the world where widespread vaccination isn't possible. And every year, travelers who aren't immune, visit places where diseases like measles are active, and bring them back. If parents choose to not vaccinate their kids, there will be whole crops of susceptible people, so that one infected traveler can pass the disease on to others including infants who are too young to be vaccinated.
So why not keep your kids away from people who seem really sick, and prevent transmission?
Well, that's good sense, and I'm certainly not knocking it. But it's important to remember that these infections are highly contagious, and can manifest themselves as illnesses of varying severity in different people. Like how you may have had the sniffles, but your husband was down for a week with the flu? Well the same is true of measles, for example. It may cause nothing but a mild ear infection in one kid, but a horrible brain infection in another.  And there's no way to know the outcome ahead of time.
The other thing to know is that some groups of people, like young babies, elderly people, and pregnant women, are more susceptible to catching and getting sick from the disease. So like, when your sister who hasn't told anyone she's pregnant yet comes to visit your child who you think just has a cold, but is actually shedding whooping cough…  You get the idea.
As parents, we all want the same thing – to protect our kids from harm. I'm a mom to 3 young boys, and my main concern is to keep them safe and happy. I've chosen to vaccinate them because I am overwhelmed with the amount of sound data supporting the benefits of vaccines. I don't want my boys to get sick from whooping cough, measles, or mumps.  If I had daughters, I wouldn't want them to get cervical cancer. I've reviewed the literature, and haven't seen any compelling quality evidence to suggest that vaccines are bad.
So my advice to the editors of that tabloid magazine? Stick to what you know. And I won't talk to my patients about what colour pants they should or shouldn't wear after Labour Day…
This post was developed in association with the Ontario Ministry of Health and Long-Term Care. The opinions of the author are their own.
Getting your family immunized is an important part of creating a foundation for a healthy life and it's normal to have questions. Here's the information you need to make an informed decision for your family.
———————————————————————————————————————–
Pourquoi ne suis-je pas les conseils des célébrités sur l'éducation des enfants?
Tous les deux ou trois mois, je tombe sur un article de mon fil d'actualité Facebook au sujet de l'opposition d'une célébrité à la vaccination de ses enfants. À quel moment la non-vaccination des enfants est-elle devenue une tendance à la mode?
En tant que mère et médecin, je ressens un profond malaise lorsque je lis des articles sur les éclosions de rougeole qui surviennent au Canada ou aux États-Unis. Mon malaise est en fait encore plus profond lorsque je lis des articles sur le virus Zika ou Ebola.
Dans la première moitié du 20e siècle, des maladies telles que la polio et la
rougeole ont tué ou affaibli des centaines de milliers d'enfants. Avant le lancement du vaccin contre la polio en 1955, des milliers d'enfants canadiens étaient touchés.
On appelait la polio la « paralysie infantile » parce qu'elle pouvait causer des dommages permanents aux cellules nerveuses qui activent les muscles. Grâce à la vaccination, aucun cas de polio n'a été signalé au Canada au cours des vingt dernières années.
C'est la raison pour laquelle nous n'entendons plus parler de ces maladies.
Nous avons réussi à éradiquer efficacement de nombreuses maladies dévastatrices dans une grande partie du monde au moyen de  programmes de vaccination.  Cependant, il n'est pas possible malheureusement d'utiliser la vaccination à grande échelle dans d'autres régions du globe. Chaque année, les voyageurs non immunisés qui visitent des endroits où des maladies comme la rougeole est active les ramènent au Canada. Si les parents choisissent de ne pas faire vacciner leurs enfants,  des cultures entières de personnes sensibles seront atteintes de sorte qu'un voyageur infecté peut transmettre la maladie à d'autres, y compris à des nourrissons qui sont trop jeunes pour être vaccinés.
Pourquoi donc ne pas tenir vos enfants éloignés des personnes qui semblent réellement malades et ainsi prévenir la transmission des maladies?
Eh bien, cela a du sens, et je ne dénigre certainement pas cette idée. Mais il est important de se rappeler que ces infections sont hautement contagieuses et peuvent se présenter comme des maladies de divers degrés de gravité chez différentes personnes. C'est comme si vous aviez eu un léger rhume, mais que votre mari avait la grippe pendant une semaine. Eh bien, il en va de même pour la rougeole, par exemple. Cela ne peut causer rien d'autre qu'une légère infection des oreilles chez un enfant, mais une horrible infection du cerveau chez un autre. Et il n'y a pas moyen de connaître le résultat à l'avance.
Il faut aussi savoir que certains groupes de personnes tels que les jeunes bébés, les personnes âgées et les femmes enceintes sont plus susceptibles d'attraper une maladie.  C'est comme si votre sœur qui n'a dit à personne encore qu'elle est enceinte vient rendre visite à votre enfant qui, à votre avis, n'a qu'un rhume, mais a en fait des quintes de toux coquelucheuse… Vous comprenez?
En tant que parents, nous voulons tous la même chose   ̶  protéger nos enfants contre la maladie. Je suis mère de trois jeunes garçons et ma plus grande priorité est de les garder en sécurité et heureux. J'ai choisi de les faire vacciner parce que j'ai accès à de nombreuses données solides appuyant les avantages des vaccins. Je ne veux pas que mes garçons aient la coqueluche, la rougeole ou les oreillons. Si j'avais des filles, je ne voudrais pas qu'elles aient le cancer du col de l'utérus. J'ai passé en revue la documentation et je n'ai vu aucune preuve solide irréfutable laissant indiquer que les vaccins sont mauvais pour la santé.
Donc, mon conseil aux rédacteurs de ce tabloïde? Tenez-vous en à ce que vous savez. Et je n'aurai pas une discussion avec mes patients sur la couleur des pantalons qu'ils doivent ou ne doivent pas porter après la fête du Travail.
Ce blogue a été rédigé en association avec le ministère de la Santé et des Soins de longue durée de l'Ontario. Les opinions de l' auteur lui appartiennent.