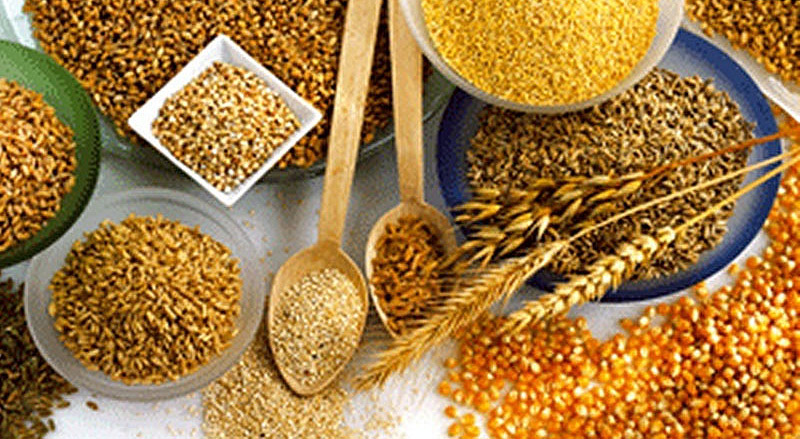 Gluten Free Whole Grains and Your Diet
Grains are an essential part of a healthy and nutritious diet since they are low in fat and high in vitamins and minerals.
In a previous blog post, I provided a list of grains that are gluten-free and safe for patients with celiac disease. The problem is that when grains are processed or refined, they are often stripped of fiber and essential nutrients.
During processing, the outer and inner layers of the grain, which contain most of the fiber, protein, vitamins, and minerals, are removed. What is left behind is the starchy middle layer, which doesn't contain much of anything.
Many gluten-free foods are made with refined flour and/or starches that are low in fiber, vitamins and minerals. A classic exampled of a gluten-free refined grain is white rice.
The most beneficial grains are the so-called whole grains. These grains are unrefined which means that they contain all three layers of the grain. As a result, they are higher in fiber than processed grains, and they contain protein, are low in fat, and rich in vitamins and minerals, particularly the B vitamins.
Here is a quick look at some gluten-free whole grains:
Brown rice, brown rice flour
Wild rice
Amaranth – a seed grain comparable to rice or maize that was a staple food of the Aztecs
Buckwheat – despite its unfortunate name for celiacs, buckwheat is NOT a wheat but rather it is a fruit seed that is related to rhubarb and sorrel
Chia – considered by some to be a "superfood", this seed was an important food source for the Aztecs and Mayans
Whole corn, popcorn, kernels, cornmeal
Flax seed
Millet – the name given to a collection of small-seeded grains
Gluten-free oats, oatflour
Quinoa – a grain crop grown for its edible seeds consumed widely by the
Incan empire, believed to be sacred and the "mother of all grains"
Sorghum – a cereal grain often produced as a syrup called "sweet sorghum"
Teff – an Ethiopian seed grass commonly used in the preparation of injera – a sourdough flatbread with a spongy texture and Tella, a traditional Ethiopian gluten free beer
You can vastly improve the nutritional content of your meals by substituting the more common gluten free grains and starches such as white rice or potato with gluten free whole grains.
You should try it…you just might like it!
Some people have intolerances or allergies to certain grains, as well as medical conditions for which they cannot tolerate moderate or high levels of fiber, so please speak with your doctor about how best to balance your diet with the benefits of a gluten free diet.